Secretary's Message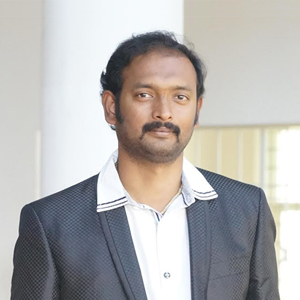 Mr. Rama Subba Reddy Mannem who is a management graduate from West Coast University, Central London plays a key role in realizing the vision of Sree Rama Engineering Colleges under the guidance of the chairman.
Sree Rama Engineering Colleges is an institution that aims at the complete development of the student and our staff are hand-picked and trained to ensure that the students are given every possible support in all their endeavours, academic or otherwise. It is a multidisciplinary institution which ensures that the students have ready access to a wide range of academic material.
Sports and other co-curricular activities are encouraged and the students are given every form of support to develop their talents in all fields. Our students are encouraged to widen their knowledge base and study beyond the confines of the syllabus. This is evidenced by the extensive library facilities in the college, both physical and virtual. In this age of technology, knowledge is just a click away and we ensure that every student of the college has only the best of technology at his/her disposal.
The comfort and health of the student community, both mental and physical, are given utmost importance. A student of Sree Rama Engineering College will lack nothing in terms of support from the management and staff. We aim to lend a gentle guiding hand so that our students recognize their inner potential and grow on their own accord into stalwarts of tomorrow's society. An alumni of the college is sure to be knowledgeable, confident and fully equipped to deal with the real world.
Sri. Rama Subba Reddy Mannem
B.E., M.B.A.,